Product Description
Backed on our price experience, we are handling new proejct of Cabotegravir 3 years ago.
This drug intermediates & pharmaceuticals are extensively used in the pharmaceutical industry for the formulation of various medicines.
1335210-25-7, Cabotegravir Intermediate
(3S,11aR)-N-(2,4-difluorobenzyl)-6-methoxy-3-methyl-5,7-dioxo-2,3,5,7,11,11a-hexahydrooxazolo[3,2-d]pyrido[1,2-a]pyrazine-8-carboxamide with good productionn capacity and perfectable quality. which is an intermediate of Cabotegravir. These high quality products are formulated by adopting quality methods and using well-tested ingredients that are procured from the certified vendors of the market.
Thera. Category: Anti-HIV
Cas No.: 1335210-25-7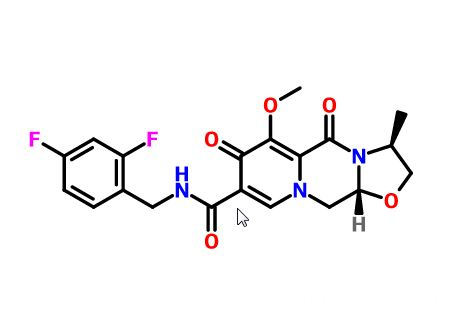 Assay: ≥99%
Packing: Export worthy packing
Material Safety Data Sheet: Available on request
Usage: Intermediate of Cabotegravir
We are availabe for several Intermediates of Cabotegravir:
1) 1335210-24-6, Oxazolo[3,2-a]pyrido[1,2-d]pyrazine-8-carboxylic acid, 2,3,5,7,11,11a-hexahydro-6-methoxy-3-methyl-5,7-dioxo-, (3S,11aR)
2) 1335210-25-7, (3S,11aR)-N-(2,4-difluorobenzyl)-6-methoxy-3-methyl-5,7-dioxo-2,3,5,7,11,11a-hexahydrooxazolo[3,2-d]pyrido[1,2-a]pyrazine-8-carboxamide
3) 1051375-10-0, Cabotegravir Free Acid
4) 1051375-13-3, Cabotegravir Sodium