Product Description
Backed by rich experience in this industry, we are engaged in offering a range of superior quality Cobicistat Intermediates CAS 1247119-31-8. Precise formulation, less impurity and outstanding purity are its features that are appreciated by our customers around the world. We keep inventory scale to meet customers needs. The Cobicistat Intermediates CAS NO 1247119-31-8 is white powder with the molecular formula of C18H25ClN2 and formula weight 304.8575.

Thera. Category: Anti-HIV
Cas No.: 1247119-31-8
Synonyms: (2R,5R)-1,6-Diphenylhexane-2,5-diaMine dihydrochloride;(2R,5R)-1,6-Diphenyl-2,5-hexanediaMine hydrochloride;(2R,5R)-1,6-diphenylhexane-2,5-diaMine
MF: C18H25ClN2

NW: 304.8575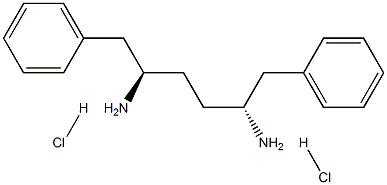 Assay: ≥99%
Packing:Export worthy packing
Material Safety Data Sheet:Available on request
Usage: Cobicistat 1004316-88-4 is a potent inhibitor of cytochrome P450 3A enzymes, including the important CYP3A4 subtype. It also inhibits intestinal transport proteins, increasing the overall absorption of several HIV medications, including atazanavir, darunavir and tenofovir alafenamide.

Related intermediates:
1) ((5-Thiazolyl)Methyl)-(4-Nitrophenyl)carbonate Hydrochloride CAS 154212-59-6
2) (2R,5R)-1,6-Diphenylhexane-2,5-DiaMine Dihydrochloride CAS 1247119-31-8
3) (S)-Ethyl 2-[3-(2-Isopropyl-thiazol-4-ylmethyl)-3-methylureido]-4-morpholin-4-yl-butanoate CAS 1247119-35-2