Product Description
Riociguat (BAY 63-2521) Intermediates CAS 256376-65-5 is known for its precise formulation, high purity, and easy to store. Manufactured Riociguat (BAY 63-2521) CAS NO 256376-65-5 Intermediates under sterile environment and strictly controlled by our experts. The intermediates of Riociguat is white powder with the MDL number of MFCD20268231, molecular formula C14H9FN4 and formula weight 252.2464632. Customers can customized Riociguat Intermediates.
Thera. Category: Anti-Pulmonary Hypertension
Cas No.: 256376-65-5
Synonym: 1-(2-fluorobenzyl)-1H-pyrazolo[3,4-b]pyridine-3-carbonitrile;1-[(2-fluorophenyl)methyl]-1H-pyrazolo[3,4-b]pyridine-3-carbonitrile
Molecular Formula: C14H9FN4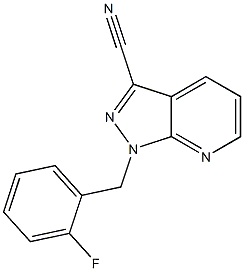 Molecular Weight: 252.2464632
Assay: ≥98.%
Appearance: White Crystalline solid

Storage: normal
Packing:Export worthy packing
Material Safety Data Sheet:Available on request
Usage: Riociguat 256376-65-5 (BAY 63-2521, trade name Adempas) is a novel drug (by Bayer) that is a stimulator of soluble guanylate cyclase (sGC). Clinical trials have looked at riociguat as a new approach to treat two forms of pulmonary hypertension (PH): chronic thromboembolic pulmonary hypertension (CTEPH) and pulmonary arterial hypertension (PAH). Riociguat constitutes the first drug of a novel class of sGC stimulators.