Product Description
Tenofovir alafenamide hemifumarate intermediate 1, Cas number is 379270-35-6, Molecular formula of C15H18N5O4P, molecular weight of 363.31, due to market demand constraints, our current capacity is only kilograms, as long as there is a lot of demand, we can enlarge the production at any time. But for commercial orders, we need to sign a formal procurement contract to produce. If the market demand of Tenofovir alafenamide hemifumarate intermediate 1 is further increased, we will increase the corresponding stock size. The company's associated products tenofovir has formed a larger scale of production, product inventory are in the tonnage level above, we have the ability and confidence that our Tenofovir alafenamide hemifumarate intermediate will form a strong industrial chain.

Thera. Category: Anti-HIV
Cas No.:379270-35-6
Synonym: Phenyl ((((R)-1-(6-amino-9H-purin-9-yl)propan-2-yl)oxy)methyl)phosphonate

Molecular Formula:C15H18N5O4P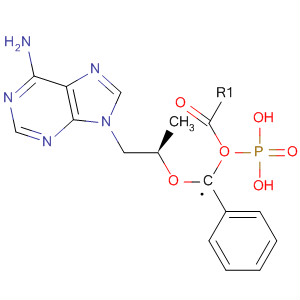 Molecular Weight:
Purity: ≥98.%
Packing:Export worthy packing
Material Safety Data Sheet:Available on request
Tenofovir alafenamide, also known as TAF and GS-7340, is a nucleotide reverse transcriptase inhibitor (NRTIs) and a novel prodrug of tenofovir. By blocking reverse transcriptase, TAF prevent HIV from multiplying and can reduce the amount of HIV in the body. Tenofovir alafenamide is a prodrug, which means that it is an inactive drug. In the body, tenofovir alafenamide is converted to tenofovir diphosphate (TFV-DP). Tenofovir alafenamide fumarate was approved in November 2015 for treatment of HIV-1.
Related Intermediate:
1) Phenyl ((((R)-1-(6-amino-9H-purin-9-yl)propan-2-yl)oxy)methyl)phosphonate 379270-35-6
2) GS-7340 intermediate 379270-36-7
3) GS-7340 CAS 379270-37-8
4) Tenofovir alafenamide hemifumarate CAS 1392275-56-7