Product Description
2,4-Dichloro-5-fluorobenzoyl chloride CAS number is 86393-34-2, It is the preparation of antipsychotic special effects trifluoroacridinol, trifluoroamyl benzene, penfluridol and broad-spectrum antibiotics such as the main raw materials of the third generation quinolone antibiotics such as ciprofloxacin, and can also be used for the identification of pesticides and ovicides, as well as plastics and resins. 2,4-Dichloro-5-fluorobenzoyl chloride CAS number 86393-34-2 is also an important raw material for the synthesis of high-performance functional polymer new material polyaryl ketone. Polyaryl ketone is a kind of semi-crystalline aromatic thermoplastic polymerization engineering material. Its aromatic ring contains halogen elements, which have excellent thermal properties, mechanical properties, electrical properties and radiation resistance. Early development is used as an important strategic defense military material in aerospace and other military fields. It is used in civil applications such as electrical appliances, electronics, machinery, liquid crystal, and automotive industries. It is also widely used in image recording agents and charge control agents for optical recording and electrical recording, and initiators for polymerization reactions. The synthesis method of 2,4-dichloro-5-fluorobenzoyl chloride mainly includes the following steps:
(1) filling the acidic molecular sieve in the bed of the fixed bed reactor for use;
(2) taking 2,4-dichloro-5-fluorotrichlorotoluene and water, premixing to obtain a mixed solution;
(3) passing the mixed solution into a fixed bed reactor, and flowing the mixed solution through the fixed bed reactor at 100 to 180℃ to obtain 2,4-Dichloro-5-fluorobenzoyl chloride CAS number 86393-34-2.
The method does not require distillation separation during the reaction, which simplifies the production process. Since the acidic molecular sieve is packed in the bed of the fixed reactor, there is no problem of separating the reaction product from the catalyst, and there is no problem of waste residue and environmental pollution. The acid molecular sieve used can be re-used for long-term repeated use. It has been verified by experiments that the acid molecular sieve catalyst can still reach 98% or more when it is reused for 2200 hours, which greatly reduces the use cost of the catalyst.

Thera. Category: Compound Encyclopedia
Cas No.: 86393-34-2
Synonym:4-Dichloro-5-Fluorosbenzoylchloride;2,4-DICHLORO-5-FLUOROBENZOYL CHLORIDE;Benzoyl chloride,2,4-dichloro-5-fluoro-;2,4-Dichloro-5-fluorobenzoylchloride98%;2,4-Dichloro-5-fluorobenzoyl chloride 98%;2,4-DICHLORO-5-FLUOROBENZOYL CHLORIDE, 9 6%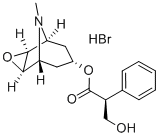 Molecular Formula:C7H2Cl3FO
Molecular Weight:227.45
Assay: ≥99.%
Packing: Export worthy packing
lMaterial Safety Data Sheet: Available on request